A woman who visited her convict boyfriend was caught trying to smuggled him out of prison. The woman zipped her boyfriend inside a bright pink suitcase and brought it when she was about to get out of the prison. The guards noticed the woman struggling while carrying the bag which made them decide to open it.
Several cases of jailbreak have been reported locally and internationally. It has always been a scary thing for people living near the area as it would be unsafe for them, knowing that convicts could be lurking around anytime, anywhere.
However, in a very unexpected way, a woman tried to smuggle out her boyfriend out of jail through zipping him inside a big bright pink suitcase.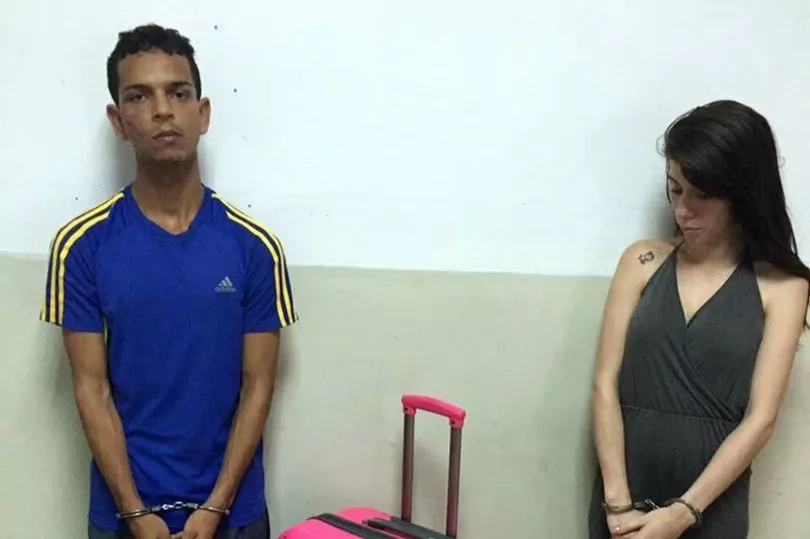 A 25-year-old woman named Antonieta Robles Saouda who was carrying a bright pink suitcase visited her boyfriend Ibrain Jose Vargas Garcia who is serving a nine-year sentence for car robbery at Jose Antonio Anzoategui prison, north-eastern Venezuela.
When Antonieta was about to leave the prison, guards noticed that she was struggling to carry the suitcase back out which raised suspicions from them. The guards then decided to open the bag and they were shock with what they found inside.
Ibrain was curled up inside the pink suitcase with some extra material either for padding or for concealing his outline.