Filipinos netizens were shocked by a recent viral video showing a group of teenagers brutally attacking each other after playing an intense basketball game.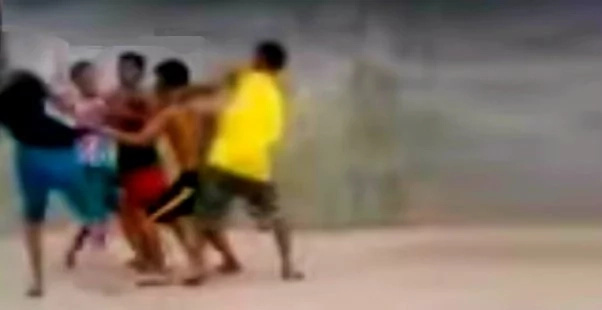 The video shows the three male teens throwing violent haymakers at each other at an outdoor basketball court.
After the got tired of punching, the teens then began to wrestle with each other.
Fortunately, their companions arrived at the scene to intervene and stop the fight before anyone got seriously hurt.
Netizens slammed the teenagers for not showing sportsmanship after the basketball game.
"Hindi lang pwede magaling ang skills mo sa sports. Mahalaga rin na maruno ka rumespeto sa kalaban at marunong ka tumanggap ng talo," a netizen pointed out.
(In sports, you should not only focus on just acquiring skills. Learning how to respect your opponent and accept a loss is also important.)
Other social media users also applauded their friends for effectively stopping the brawl before things got even more out of hand.
"Buti yung ibang kaibigan ay hindi nangunsinte at pinigilan sila," a social media user said.
(Thankfully, some of their friends showed concern and stopped them from fighting.)
SHARE this shocking and violent video with your loved ones!