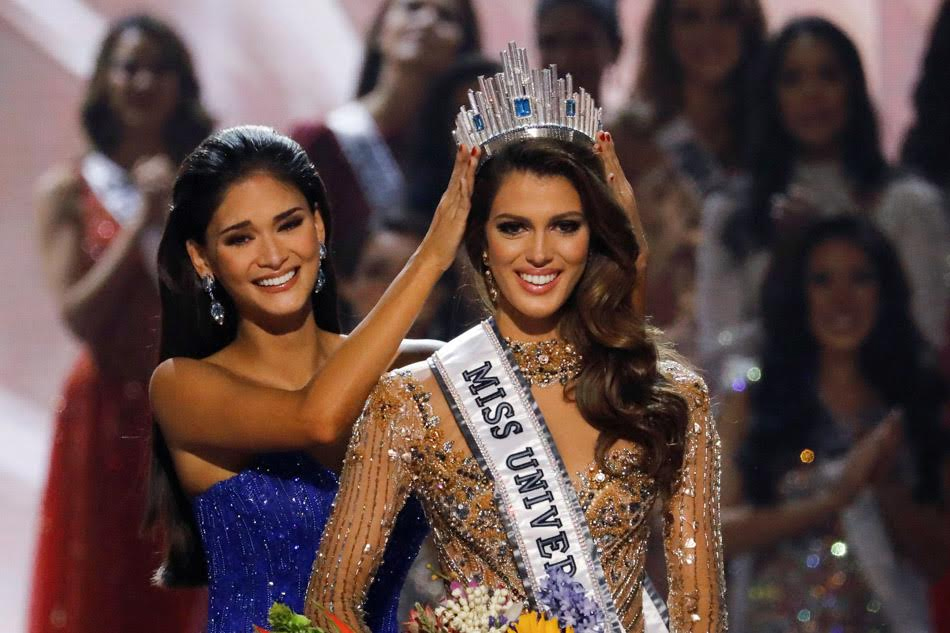 Ms. France's Iris Mittenaire was crowned Miss Universe on Monday in a glittering ceremony that celebrated diversity and overcoming life struggles over the perfect runway strut that has become the pageant's trademark for decades.
Mittenaire touted the open immigration policy of her country and Europe as the United States under Donald Trump tightened immigration controls. She said she sees mistakes as learning experiences.
Hosts: Steve Harvey and Ashley Graham
The show opened with tight close ups of the contestants, rallying women to be strong and hosts Steve Harvey and Ashley Graham played up how this year's batch included a microbiolgist and an army soldier.
"Every shape every size every height is beautiful. You should not be defined by what you wear. You should not be defined by material wealth," Were said in a video message.
The pageant was a showcase for Philippine tourism, which hosted Miss Universe for the third time since 1974.

"I think it's time to bring the Philippines back on the world stage.... We have so much beauty and so much to offer," Wurtzbach said.