Everyone loves cute babies. They draw so much attention and adoration that they seem to revel in it.
And there aren't many cuter than this 8-week-old baby boy, Junior Cox-Noon of Brighton, UK, who attracts so much attention than his mother's shopping trip, which previously used to take just 40 minutes, now takes up to two hours.
The reason Junior is so cute is that he was born with so much hair that he was nicknamed "Baby Bear."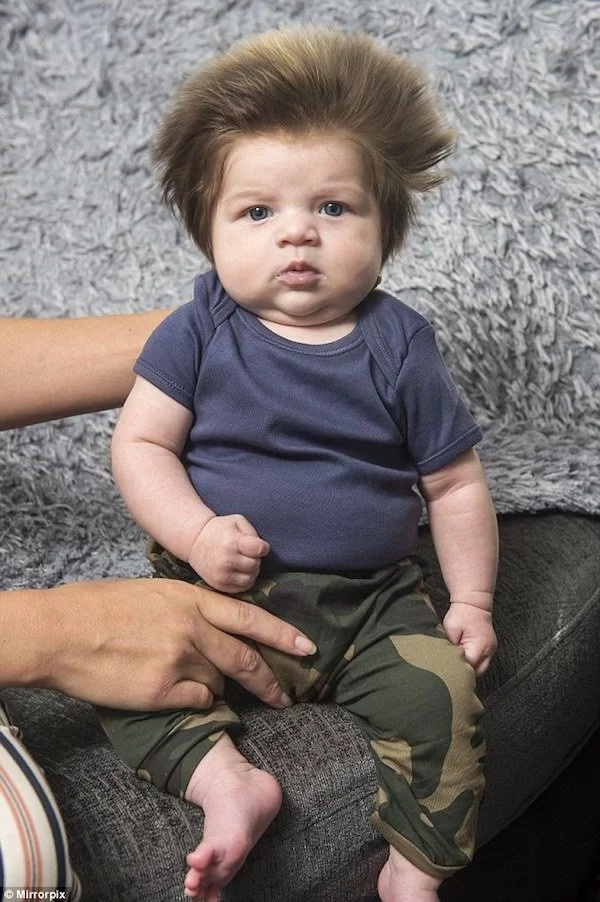 Junior's mom, Chelsea, didn't realize just how much hair he had until she bathed him for the first time and dried his hair. The hair made Junior look very cute and adorable.
When she is out shopping with him, almost everyone wants to touch his hair, remarking the way he looks so lovable. Furthermore, Junior does not like having a cap or hat on to cover his hair in order to shorten the shopping trips.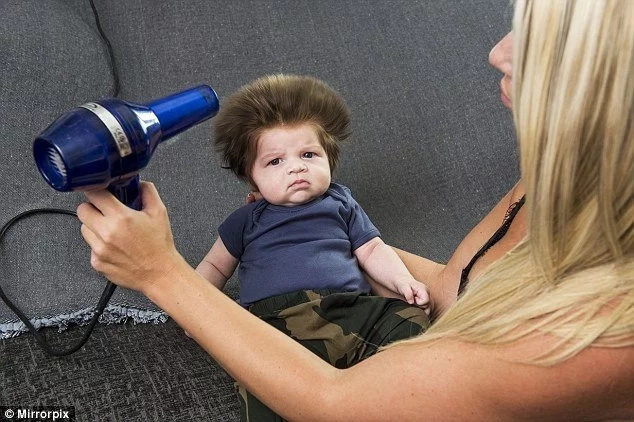 Chelsea also says she has to blow dry Junior's hair to prevent it from growing too long. Junior is the only one among his siblings, who include two older brothers, to have such beautiful hair.
A possible theory researchers have put forward to explain Junior's long hair is that his mom may have experienced persistent heartburn during her pregnancy, something that Chelsea confirms.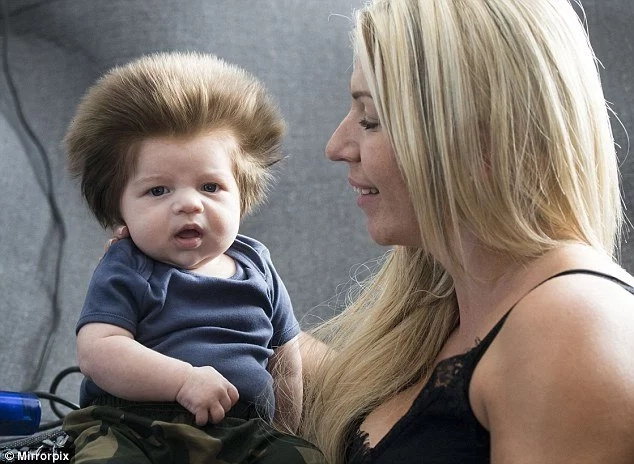 What a lovely baby boy! View this video to see more of him.