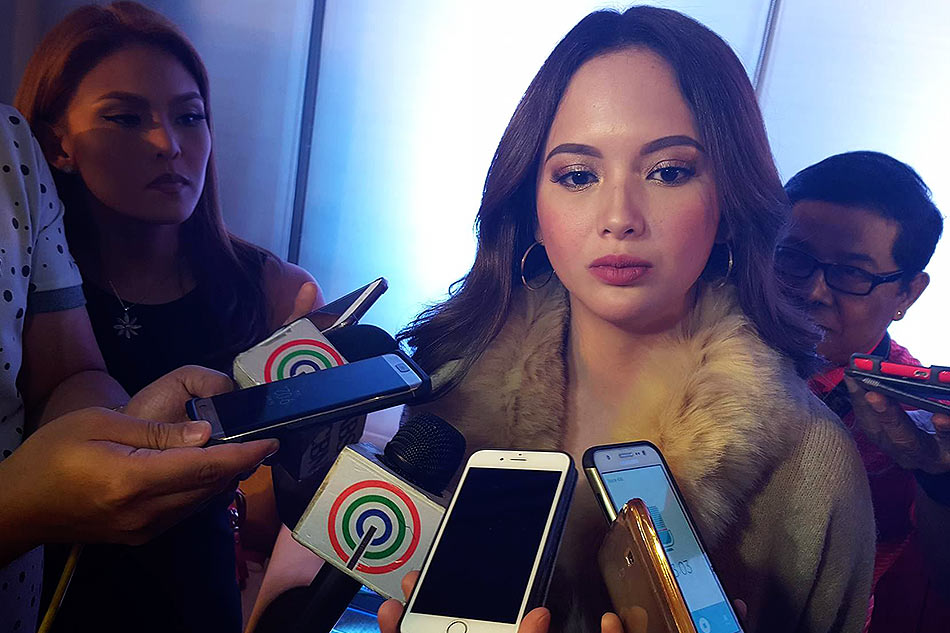 Sexy actress Ellen Adarna says she wants to get pregnant when she reaches 30.
In a press conference promoting the third anniversary of the sitcom "Home Sweetie Home," Adarna revealed that she is looking for a partner who doesn't have to marry her but can give her a baby.
"I don't want to get married. Maybe when I'm 40, gusto ko anak muna. And I talked to my parents about it already, and I just have to find a partner na may good genes," she said.
According to Adarna, who turns 29 in a few months, she prefers someone who has a high IQ and good height to compensate for her petite frame.
While this sounds like awesome news for a lot of men out there, Adarna said she has actually spoken to an ex-boyfriend who seems willing to knock her up.
"I'm really gonna get pregnant, promise. Meron na akong ka-deal," she said.
Adarna, who refused to name the guy, revealed that he is a foreigner.
"I have to like him, at least like him. May connection man lang. Hindi naman 'yong pupulutin ko sa gilid-gilid lang," she added.
Despite that, she continues to be hopeful that she could still find her one true love. She thinks that's impossible, at least for now.
"Gusto kong mag-asawa at magka-anak sa taong mahal ko. Pero parang hindi ko pa alam. Parang malabo pa. Pero for now, kasi hindi ko pa alam and 30 'yung target ko, anak muna na lang," she said.
After all, Adarna added, if the guy turns to be a jerk, at least, she gets the consolation of mothering a good-looking, prodigious kid hopefully.
© ABS-CBN NEWS