CCTV footage from an airport in Russia captured the shocking moment a drunk driver drove his car inside the airport ploughing through everything in his path as airport staff and security attempted to stop him.
In the shocking footage we can see a Russian grey sedan crashing through the glass of the Kazan International Airport as police and security try to stop the rabid driver.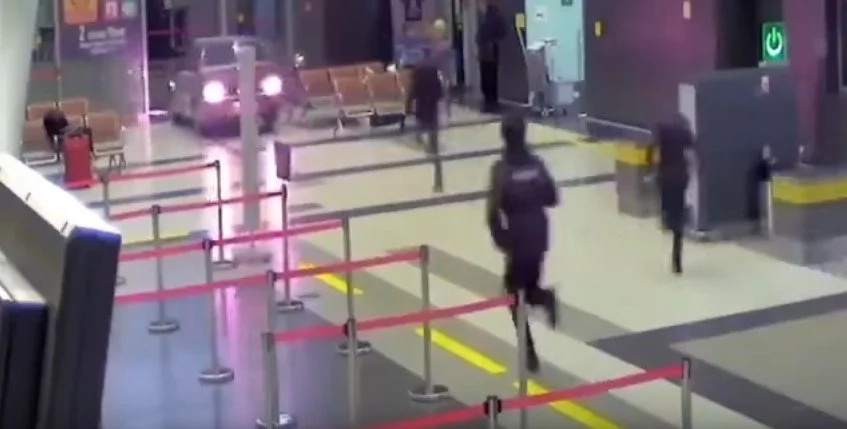 CCTV all across the airport captures a chase sequence similar to those seen in Benny Hill or Scooby Doo.
The inebriated driver was finally apprehended by a police that managed to open the door to his vehicle and pull him out.
The airport tweeted that nobody was injured, however the drunk driver caused more than $100 00 of damage to the building.
The driver was sentenced to fifteen days in jail for his crimes. The hilarious video of the crime is being shared all over social media with people adding funny background music to enhance the video's comical value.
Watch the video and enjoy the soundtrack!