Netizens share a video of the child playing with dangerous cobra. The footage was taken on camera, so probably some adult was looking at the child playing with a giant snake. Watch this video and share it with your friends!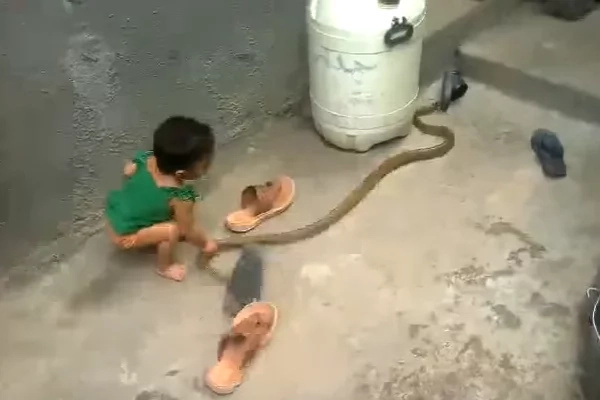 The boy took snake's tail in a hand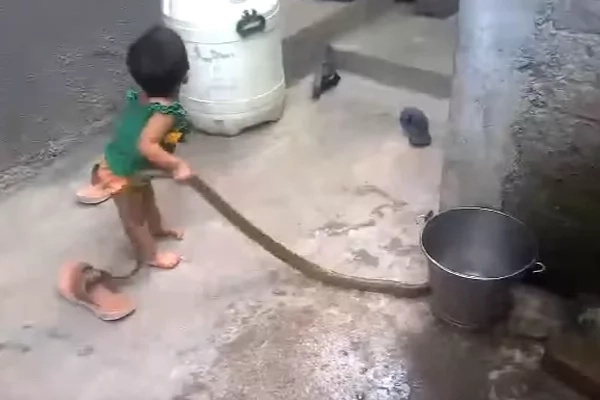 He wasn't afraid of playing with a dangerous snake at all!
Watch this video!